ACSAM Clinic
Alex Chang Shiatsu Acupuncture Massage Clinic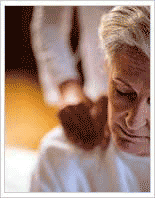 Registered Massage Therapy

Massage therapy is one of the oldest methods of healing – the practice of therapeutic massage can be traced back nearly 4,000 years. Massage therapy today is a comprehensive health management strategy focusing on the application of various techniques to positively affect the soft tissues and joints of the body.
Alex Chang is a Registered Massage Therapist and provincially licensed by the College of Massage Therapists of Ontario. Massage treatments performed by registered therapists are covered under most extended healthcare plans. Alex is an accomplished massage therapist in both Swedish and non-Swedish techniques. Swedish massage techniques include pressure and compression, trigger points, kneading, fractioning, and mobilizing to improve the health and condition of the muscles, tendons, skin, fascia or connective tissue of the body. Non-swedish massage techniques include myofascial release, myofascial trigger release and soft issue release.
Treatments can be used for relaxation and stress relief, or to alleviate and promote healing of specific complaints. Physical conditions that can be improved with regular massage therapy include back pain, headaches, muscle and joint pain, mobility, chronic fatigue syndrome and more. Emotional issues such as anxiety, depression, stress and insomnia are also alleviated with massage therapy.
As a holistic treatment, massage therapy complements western medicine by decreasing pain, improving range of motion, mood, aiding in circulation, reducing muscle and joint soreness, as well as improving sleep. Overall, it provides increased energy, vitality and general health.

Before and After Massage Therapy
What to do before a massage treatment:
• Undress to individual comfort level
• Remove all jewellery
• Do not eat right before your treatment
What to do after a massage treatment:
• Avoid strenuous activity for the remainder of the day
• Drink plenty of water to help flush the released toxins out of your body
• Soak in a hot tub with Epsom salts if experiencing muscle ache